Reserve now with Richard Fray
Choose from the available dates below to start your reservation. We recommend requesting dates at least one week for reservations to ensure availability. If booking with less lead time than that, be aware that we may not be able to accommodate your request. If you have questions, please contact us.
How it works
You can book guide services with this guide by selecting from available dates above, or you can book through the general calendar.
All you have to do is submit the form with your contact information and any special requests, and your guide will make contact with you directly, usually within 24 hours, to arrange your time afield.
There is no additional charge for using AZ-Birding; you'll pay your guide directly at her or his usual rate. Learn more about our guides and what to expect.
Richard Fray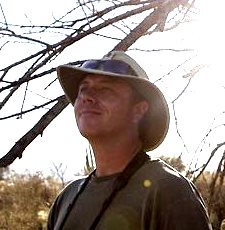 A lifelong birder from England, Richard moved to Arizona in 2002 and is now based in Rio Rico. He has been a professional birding guide since 2010, leading tours for his own company, Fun Birding Tours. Richard has served on the board of directors of Tucson Audubon Society and now administers the Arizona Birding Facebook group. He loves his adopted home of southeast Arizona, and is interested in all aspects of the natural world. A keen wildlife photographer, Richard's photos have been published in various books and magazines in North America and Europe.
Richard is able to lead tours anywhere in southeast Arizona.